Rent a bike from town, or at the Kuekenhof Gardens, and set out to view the magnificent fields surrounding Lisse.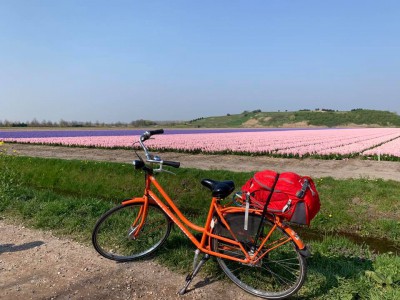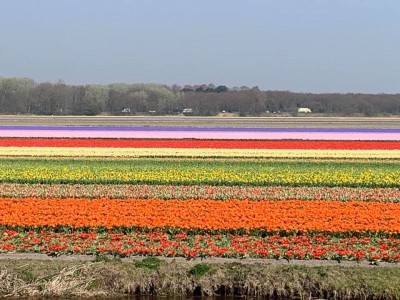 Row upon row of colorful tulips seem to surround you.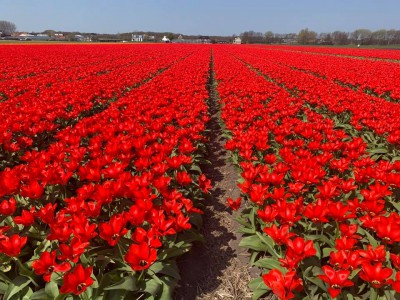 The obligatory windmill! This one is at the nearby Keukenhof Gardens.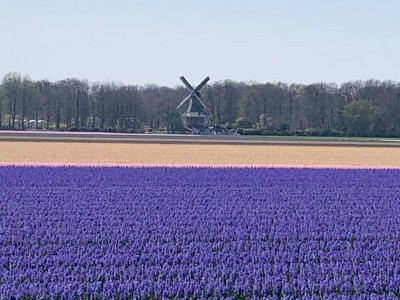 Tulips are the main crop here, but Purple Hycanith are also grown.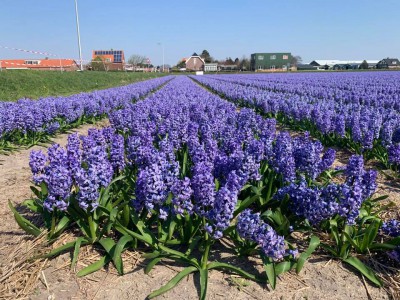 There are a number of bike trails to pick from, if you choose the 25K "red" path you come along an area of sand dunes near the beach – a most unexpected site after the lush flower fields.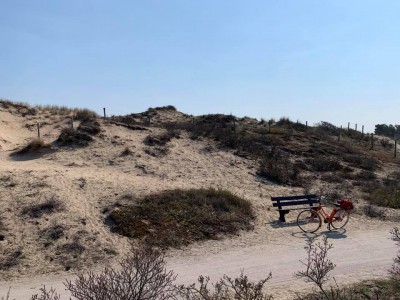 After going through the dunes you head back through the fields; return your bike, have a snack, then visit the world famous Keukenhof Gardens! (visit keukenhof.dynamic-escapes.com for pictures of this amazing garden).